Upside Down! Maps vs. ideologies – Our view of the world
What does the world look like? This question has been one of the central issues in the history of mankind – every age and culture had its unique answer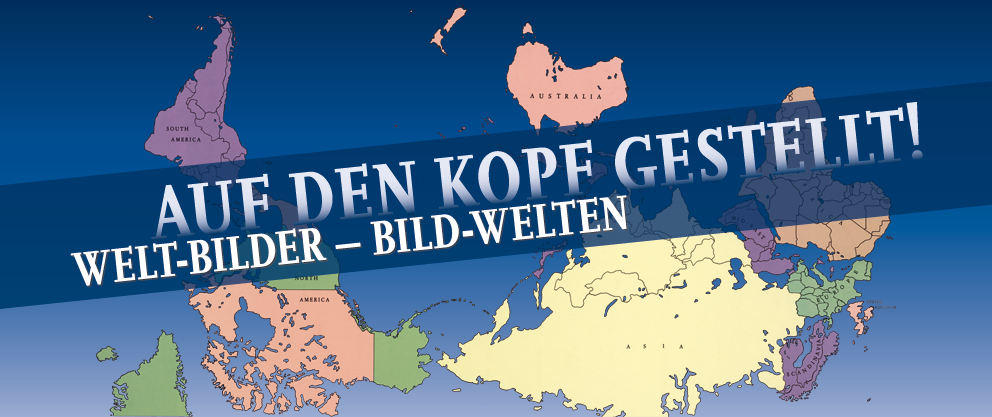 The exhibition Auf den Kopf gestellt | Welt-Bilder – Bild-Welten is the result of a student's course and a co-operative project by Freie Universität Berlin, Humboldt-Universität zu Berlin, the Berlin State Library and the Excellence Cluster Topoi.  It was developed by Wolfgang Crom, Joachim Kallinich and Nicola Zwingmann.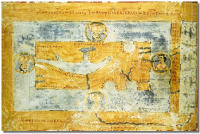 Images of the world have long been used as a guide – but often they were/are more idealistic than spatially correct:
Ideology shapes the world as we see it. Of course these images are unsuitable for navigation. We need oral and written descriptions, trail markers or small-scale maps so we can maneuver through the world.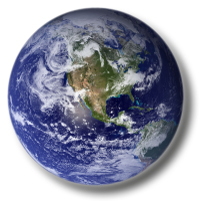 Regardless of how we try to visualize our (image of the) world, it is impossible to "get it right". Even our modern maps show an idealized world, a simplified construction to suit our needs. It is easy for us to recognize this issue in maps or images by cultures spatially and temporally different from us. Modern societies today believe that our visualizations of planet Earth are irrefutably correct. This, however, is merely a point of view. It is an expression of contemporary ideology, a memorial to state-of-the-art research and science.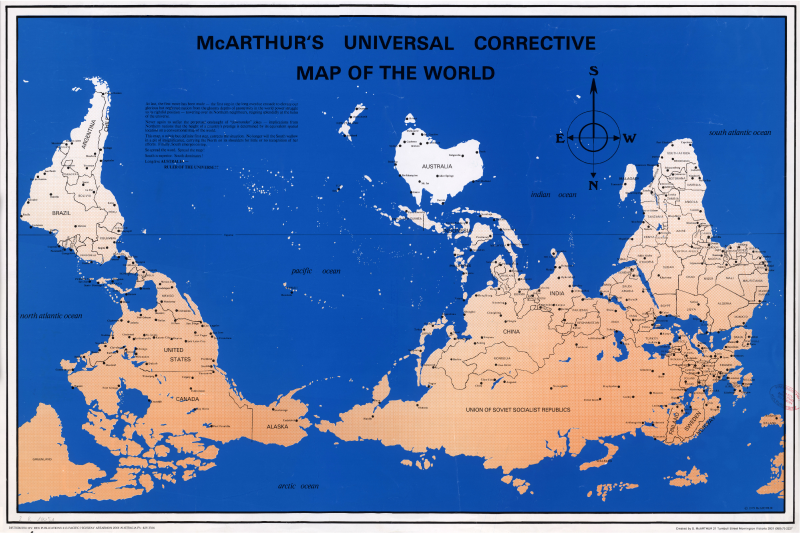 The exhibition starts with Greek and Roman antiquity. Even today, we are influenced by these ancient ideas of an image of the world, despite the fact that there are virtually no traces of the original representations. The exhibition is to make us aware of our euro-centric view of the world. It uncovers our viewing habits and – in a metaphorical sense – turns it upside down. Stuart McArthur"s world map (left) shows how easy it is to change our image of the world.
The exhibition online
The content of the exhibition is also available online at the "Knowledge Transfer" section of the Topoi Site: www.topoi.org/knowledge-transfer/exhibitions-and-events/exhibitions/weltbilder/
Board / exhibition management:
Wolfgang Crom – Head of the Map Department of the Berlin State Library, member of the Excellence Cluster Topoi
Prof. Dr. Joachim Kallinich – former director of the Museum for Communication Berlin & Honorary Professor of European Ethnology / Humboldt-Universität zu Berlin

Dr. Des. Nicola Zwingmann – Research fellow at the Friedrich Meinecke Institute of Freie Universität Berlin within the area "Historical Geography of the Ancient Mediterranean', member of the Excellence Cluster Topoi
Acknowledgements
Thank you to Bülent Altın (mounting technologies), Klaus Geus (advice, reconstruction of the worldviews of Anaximander, Hecataeus and Eratosthenes), Michael Herchenbach (graphical representation of the world views of Anaximander and Eratosthenes), Miriam Punch (presentation of the map "Der Weltverkehr" [world traffic] by Gustav Freytag), Michael Rathmann (reconstruction of the world view of Anaximander, advice Peutinger Table) and Susanne Weiss (editorial consultant).
Exhibition layout: Birgit Nennstiel
We gratefully acknowledge the financial support of the Excellence Cluster Topoi, the Friends for Cartographica of Stiftung Preußischer Kulturbesitz e.V. and the picture archive bpk Images.
---
Images  (from top to bottom)
Header/logo of the exhibition, Topoi / Birgit Nennstiel
Exp09: World map of Cosmas Indicopleustes |, Christian Topography of the whole cosmos' | Illustration on vellum, 23 x 31 cm | Constantinople (now Istanbul, Turkey), 11 Century, lost original: 550 AD | Peter Barber (ed.): Das Buch der Karten. Meilensteine der Kartografie aus drei Jahrtausenden (The Book of Maps. Milestones of cartography from three millennia), translated by Birgit Lamerz-Beckschäfer, Darmstadt 2006, page 35.
Exp01: Blue Marble: Next Generation Project | NASA Goddard Space Flight Center: Reto Stöckli, Robert Simmon | Digitally edited satellite images based on MODIS data, 08.02.2002
Exp15: Stuart McArthur's Universal Corrective Map of the World | Stuart McArthur, printing paper, 85 x 55 cm | Melbourne University, Australia, 1979 | Mornington, McArthur, 1979 (Berlin State Library: 2 K 10051)