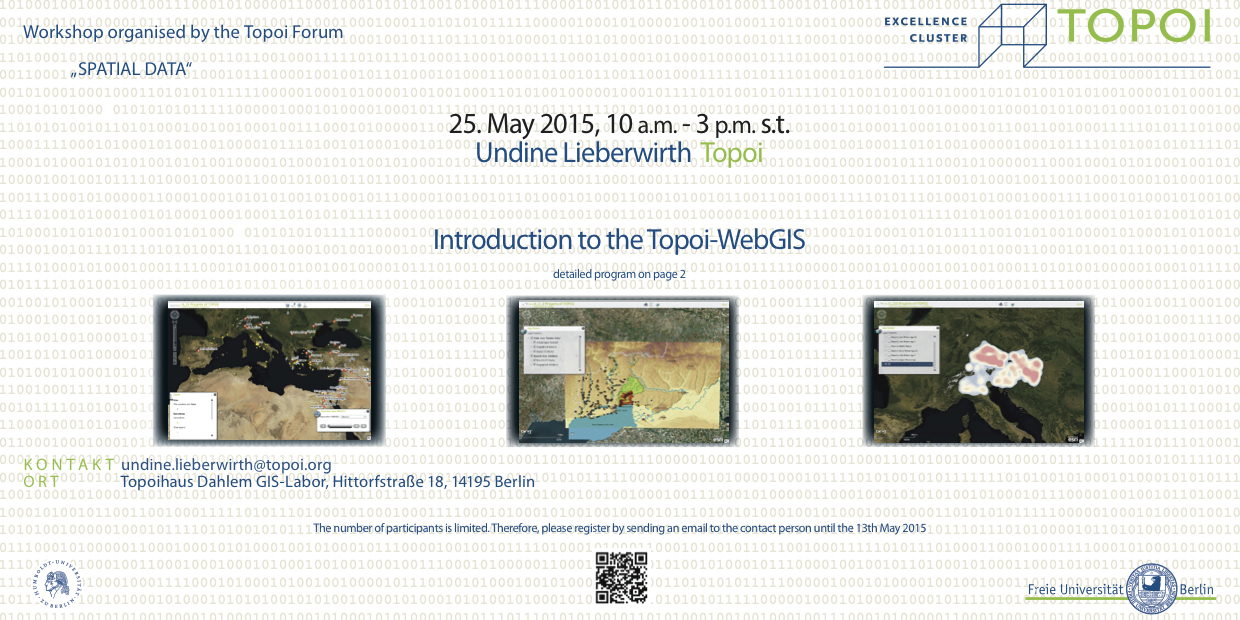 A WebGIS is a digital, interactive platform, which can represent GIS data browser-based. In addition, this web service offers the ability to perform spatial analyzes and to make the data available for download.
Participants will be able after the seminar to – prepare and upload their GIS-data into the Topoi WebGIS, – manage and adjust the WebGIS-layout according to their data structure.
Requirements: Participants should be familiar with GIS in general and with ArcGIS in particular. It ist recommended to bring along your own GIS-data. An information sheet, how to prepare the data for an WebGIS upload, will be send to all registered participants in advance.
Theoretical Part: introduction to the Topoi-WebGIS its potential, functionalities and integration into the Topoi concept (Undine Lieberwirth)
Practical Part: introduction to the Web-Server and the Application Builder (Alexander Städtler, Undine Lieberwirth)
---
Further Information
---