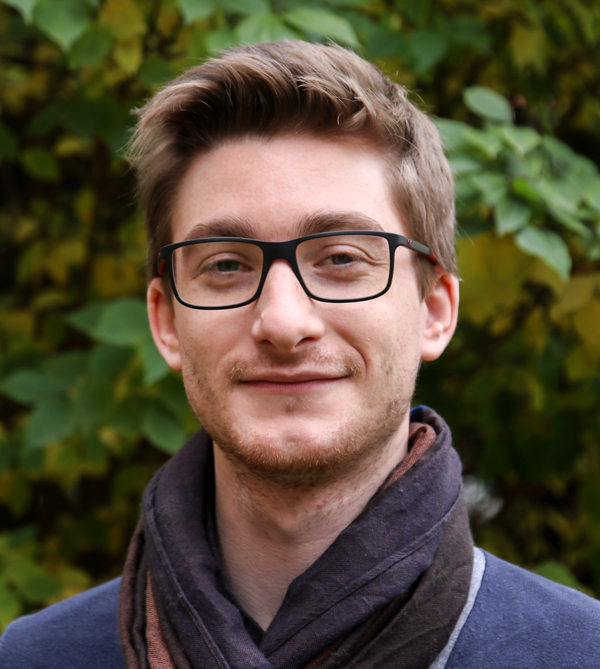 Für seine Dissertation "On the Origins of the Map of the Iberian Peninsula in Ptolemy ' s Geography" erhält Olivier Defaux, Wissenschaftler am Exzellenzcluster Topoi und am Max-Planck-Institut für Wissenschaftsgeschichte, den Humboldt-Preis 2017 von der Humboldt-Universität zu Berlin. Der Preis wird jährlich  verliehen und würdigt ausgezeichnete wissenschaftliche Arbeiten von Studierenden sowie von Nachwuchswissenschaftlerinnen und –wissenschaftlern. Die Preisverleihung findet am 16. Oktober 2017 anlässlich der Eröffnung des akademischen Jahres statt.
Die Forschungsarbeit entstand im Rahmen eines Promotionsstipendiums im Topoi-Forschungsprojekt (D-1-6) Mathematical Geography unter der Leitung von Clustersprecher Gerd Graßhoff und wurde im September 2017 unter dem Titel "The Iberian Peninsula in Ptolemy's Geography. Origins of the Coordinates and Textual History " bei Edition Topoi publiziert. Im Mittelpunkt der Untersuchung steht die Genese des Ortskatalogs des griechischen Mathematikers Klaudios Ptolemaios für die iberische Halbinsel. Defaux kombinierte traditionelle, textkritische Verfahren mit neuen, durch Computermodellierung entwickelten Methoden, um sowohl den Ursprung als auch die handschriftliche Tradierung der Geographie des Ptolemaios in neuer Weise nachzuvollziehen. Die Ergebnisse der Forschungsarbeit wurden im Juli 2107 auf dem "25th International Congress of History of Science and Technology (ICHST)" in Rio de Janeiro, Brasilien vorgestellt.
Olivier Defaux ist Mitglied der Topoi Forschungsgruppe (D-1) Space of Nature und seit Juli 2016 Wissenschaftlicher Mitarbeiter am Max-Planck-Institut für Wissenschaftsgeschichte in Berlin. Dort forscht er zur Textgeschichte wissenschaftlicher Werke der Antike, insbesondere zur mathematischen Geographie.
Weiterführende Links