Technological knowledge of the Iron Age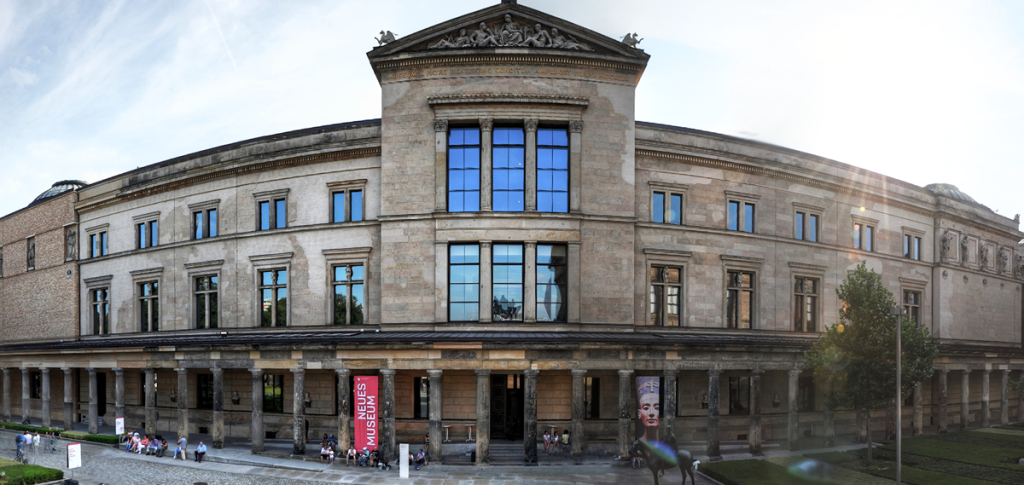 The Museum of Prehistory and Early History has the world's biggest supraregional collections of prehistoric archeology of the Ancient world. On June 29, 2014 it completed the revamping of what had hitherto only been a temporary exhibition in the Neues Museum: the redesigned permanent exhibition of the Museum of Prehistory and Early History "Zurück! Steinzeit. Bronzezeit. Eisenzeit" takes visitors through the oldest epochs of human history. You are taken on a tour past unique treasures of the Stone, Bronze and Iron Ages and display cases illustrating the Museum's history, all exhibited along modern lines. The new exhibition forms part of the presentation of the collections of the Egyptian Museum, the Museum of Prehistory and Early History and the collection of Antiquities, which encompass the whole of the Neues Museum Berlin.
The results of Topoi's current research can be admired in the Iron Age hall during the tour. As part of a comprehensive program of cooperation between Museum and Excellence cluster experts from Topoi research group (A-5) Iron as Raw Material are contributing to designing the presentation of the discovery of iron smelting in the pre-Roman Iron Age in Northern and Central Europe. The group's research findings will be successively integrated in the exhibition by showcasing them there. In general the aim is to demonstrate the spread of the new iron technology and the cultural revolutions which it entailed, and to demonstrate the technology of iron smelting and how it developed.
Right from the beginning, when the exhibition was opened, the spectacular findings from early iron smelting in the Teltow gave an insight into the technical complexity of iron smelting. Excavations in the Teltow area south of Berlin give evidence that iron was being mined and processed as early as the 5th and 4th centuries BCE — several centuries earlier than had been hitherto assumed. Besides original objects and drawings of reconstructions, modern methods of presentation are used to explain the steps involved in iron smelting. In addition, a short film shows the reconstruction of a bloomery made from clay and the process of iron smelting.
Topoi will also be involved in future exhibitions. For example, Topoi researchers are assisting in preparing an exhibition in the Charité's Museum of Medical History, due to be opened in 2016, and in the revamped presentation of the collection of the Ethnological Museum in the projected Humboldt Forum in Berlin-Mitte.
Author: Tanja Kuppel
---
Image above: Neues Museum Berlin | Photo: Tom Stromer | CC-BY SA 2.0