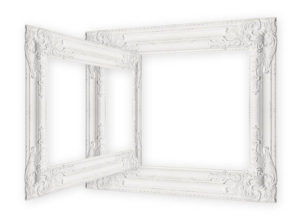 The workshop "Figuration as a Line of Argument. From Modern Theories to Ancient Texts" aims at the description of the function of metaphorical language in ancient argumentative texts, in dialogue with modern linguistics (particularly discourse- and cognition-based theories relating to metaphor and argumentation). By increasing our awareness of the methods of investigating metaphors we hope to ameliorate our understanding of metaphors in texts that often employ more than usual creative and idiosyncratic figurative language to establish controversial claims or substantiate contested ethical norms.
Case studies from a range of ancient authors, texts and genres thus serve this double purpose of illustrating these insights from modern linguistics, and likewise contribute to the linguistic problem by providing fruitful new perspectives on specific ancient texts. These studies will highlight the modes in which ancient authors – ranging from tragedy, ancient philosophy and religious discourse to Roman historiography – employ metaphor to legitimise novel or highly debated ideas or to promote a certain life style for their intended audience.
Registration: Due to limited space, we ask you to confirm your participation at our workshop by May 15th, 2018 (contact: Geeske Brinkmann, dehlinge@hu-berlin.de ).
Program

1.6.2018

13:45 - 14:15

Registration

14:15 - 14:30

Welcome and introduction

14:30 - 16:00

PANEL 1: THEORY AND METHOD

14:30 - 15:15

Metaphern und Textweltmodelle aus der Perspektive der kritischen Kognitionslinguistik

15:15 - 16:00

Metaphors we feel by – emotion verbs in crosslinguistic perspective

16:00 - 16:30

Coffee break

16:30 - 17:15

Non-literal uses of motion verbs in Ancient Greek: Constructional and cultural motivations in semantic extension

17:15 - 18:00

Metaphor identification procedures and texts from the ancient world

Arguments for and against

18:15 - 19:00

Evening Lecture: Metapher als Modus der Irritation und Insinuation

Strategien der Informationsvergabe in Tacitus' historiographischen Schriften

19:30 - 21:00

Conference Dinner

2.6.2018

09:00 - 12:30

PANEL 2: THE ROLE OF METAPHOR IN ARGUMENT: CASE STUDY 1 - ANCIENT PHILOSOPHY

09:00 - 09:45

Metaphor in Stoic and popular-philosophical argumentation

09:45 - 10:30

Bildhafte Rede und Ontologie

Zur theo-ontologisch grundgelegten Rhetorik im Neuen Testament und im kaiserzeitlichen Platonismus

10:30 - 11:00

Coffee break

11:00 - 11:45

The Body as Metaphor: The Structure of a Human and the Meaning of Scripture

11:45 - 12:30

Metaphors for the Mind in early Greek Philosophy

12:30 - 13:30

Lunch break

13:30 - 15:00

PANEL 3: THE ROLE OF METAPHOR IN ARGUMENT: CASE STUDY 2 - ANCIENT LITERARY TEXTS

13:30 - 14:15

Metaphor and reasoning in Greek tragedy

14:15 - 15:00

Thinking with Style: On Arguments with Metonymy

15:00 - 15:15

Coffee break

15:15 - 16:45

PANEL 4: THE ROLE OF METAPHOR IN ARGUMENT: CASE STUDY 3 - EARLY CHRISTIAN LITERATURE

15:15 - 16:00

Metaphor in Argument

The Beelzebul-controversy in the Gospel according to Mark

16:00 - 16:45

'Contested bodies of Christ-believers' – Paul's use of metaphors for illegitimate passion and self-restraint in the arguments of 1-2 Corinthians

16:45 - 17:00

Concluding remarks