Als Physiognomik (aus dem altgr. "physis" Natur, Gestalt, und "gnome" Erkenntnis) wird die Dis­zi­plin bezeichnet, die aus den äußeren Merkmalen des Körpers und besonders des Gesichtes die unsichtbaren Eigenschaften (Geist, Charakter, Temperament, Neigungen usw.) eines Menschen erschließt. Die frühesten Zeugnisse stammen aus Mesopotamien, wo die Physiognomik beson­ders im Bereich der Weissagung eine Anwendung findet. Die ältesten Traktate, die sich mit Physiognomik beschäftigen, lassen sich in die Alte Babylonische Periode (ca. 1800-1600 v. Chr.) datieren, in der eine beachtliche Produktion von wissen­schaftlichen und technischen Traktaten anzutreffen ist.
In Griechenland, wo der Ursprung der Physiognomik oft mit dem persischen Orient in Beziehung gebracht wird (Pythagoras, Hippokrates, Zopyros), sind Hinweise auf physio­gnomische Betrachtungen und Darstellungen des menschlichen Körpers sowohl in der Literatur als auch in der Kunst anzutreffen.
Die erste systematische Abhandlung physiogno­mischen Wissens geht auf Schüler des Aristoteles zurück. Die Physiognomik erweist sich somit als ver­breitetes Wissen, das sowohl im Rahmen der Kulturen des Orients als auch des Okzidents doku­mentiert ist.
Ziel der Ringvorlesung ist die vergleichende Untersuchung der verschiedenen Auf­fassungen dieser Disziplin in unterschiedlichen Epochen (klassische Antike, Mittelalter, Renais­sance) und Kulturbereichen (Iranistik, Semitistik, Arabistik, Judaistik usw.) sowie ihrer Ursprünge und Wandlungsprozesse.
---
Physiognomy (from Greek 'physis' – nature, stature and 'gnome' – insight, knowledge) is the discipline that deduces from visible external traits of the human body, primarily the face, to inner qualities such as intelligence, temperament, individual preferences, and personal character.
The earliest material is known from Mesopotamian sources where physiognomy was in use especially for divination purposes. The oldest sources dealing with physiognomy date from the Old Babylonian period (18th to 16th cent. BCA), a time of an impressive output of scientific and technical tractates. In Ancient Greece, where the origins of physiognomic theory is often traced to a Persian background (Pythagoras, Hippocrates, Zopyros), references to physiognomic considerations and descriptions of the human physique are to be found both in literary texts and works of art. The first systematic treatises on physiognomy go back to disciples of Aristoteles.
Physiognomy thus must be regarded as a wide-spread form of knowledge documented in both Oriental and Occidental cultures. The BabMed seminar series sets out to retrace the aspects of physiognomic knowledge, its origins and its transformations throughout different eras — the ancient world, Mediaeval times, Renaissance — and cultural spheres – Ancient Persia, the Arabic speaking world and the Jewish culture.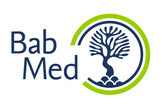 in cooperation with Institut für Alte Geschichte, Freie Universität Berlin
---
Time: Tuesday, 16.00 c.t. (regular sessions) | Contact: babylonian-medicine@geschkult.fu-berlin.de
| | |
| --- | --- |
| | 18.10.2016 |
| 16:00 - 18:00 | Introduction – Physiognomik zwischen Orient und Okzident |
| | 25.10.2016 |
| 16:00 - 18:00 | Aristoteles und die Physiognomik |
| | 1.11.2016 |
| 16:00 - 18:00 | Die mesopotamischen Handbücher zur Diagnostik und Physiognomatik. Eine mesopotamische Humanwissenschaft? |
| | 15.11.2016 |
| 16:00 - 18:00 | Pigeon dots, horse spots and twitching limbs in Medieval Arabic physiognomy |
| | 17.11.2016 |
| 18:00 - 20:00 | Ritualperformanz und Ritualtext in Mesopotamien |
| | 22.11.2016 |
| 16:00 - 18:00 | Polemon 'Physiognomikà' und die zweite Sophistik |
| | 29.11.2016 |
| 16:00 - 18:00 | Fragmente physiognomischen Wissens in der syrisch-aramäischen Literatur |
| | 6.12.2016 |
| 16:00 - 18:00 | Physiognomik im antiken literarischen Diskurs |
| | 10.1.2017 |
| 16:00 - 18:00 | Physiognomisches bei Ptolemaios (und anderen Astrologen) |
| | 17.1.2017 |
| 16:00 - 18:00 | Revisiting Some Fat Rabbis |
| | 18.1.2017 |
| 18:00 - 20:00 | Haupt-Sachen – Bildliche und sprachliche Konzepte vom menschlichen Körper in der griechischen und römischen Kultur |
| | 24.1.2017 |
| 16:00 - 18:00 | Die zoroastrische Vision des Selbst im Jenseits |
| | 31.1.2017 |
| 16:00 - 18:00 | Physiognomic Treatises in Syriac: A Survey |
| | 7.2.2017 |
| 16:00 - 18:00 | Das 'Werkzeug der Werkzeuge': Zur Entwicklung der Chiromantie aus der Physiognomik der Hand |
| | 14.2.2017 |
| 16:00 - 18:00 | Zwischen Wissenschaft und Okkultismus. Physiognomik in der Frühen Neuzeit |